Christmas Lottery Prizes: What You Can Win
With a colossal €15 million jackpot on offer, the Christmas Lottery also has a number of other incredible prizes that could transform your festive celebrations beyond your wildest dreams.
At just €1.50 per entry, the Christmas Lottery prizes are great value for money compared to other lotteries available online and what's more, you get the excitement of finding out if you've landed a prize before the festivities are even over! Take a look at the prizes available below:
Christmas Lottery Prizes

| Tier | Prize | Odds |
| --- | --- | --- |
| Match 6 + Joker Ball | €15 million (Jackpot) | 1 in 79,453,500 |
| Match 5 + Joker Ball | €5,000 | 1 in 300,960 |
| Match 4 + Joker Ball | €250 | 1 in 5,599 |
| Match 3 Numbers | €5 | 1 in 75 |
View the different currency payouts for the Christmas Lottery.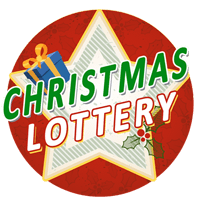 Christmas Lottery Jackpot
Time left to participate:
Prizes in the Christmas Lottery are fixed amounts, which means you always know what you're in with a chance of winning when you pick your numbers. What's more, non-jackpot prizes aren't shared either. This means that if a million people won the Match 3 prize, they'd each receive €5 – not bad, right?
Once you've bought your entries, you don't need to worry about missing out on a prize as your numbers are stored safely in your online account. If you do win a prize, you'll receive an automatic email to let you know that you've won. You'll then receive your prize in your account shortly after the draw.
Find out more about claiming prizes on the How to Play page.
How the Christmas Lottery Jackpot Compares to Other Lotteries
Take a look at how the one-off Christmas Lottery's grand prize compares to some of the popular European lotteries. We've taken the average jackpot amounts advertised for each game throughout 2020 to date (accurate as of 04/12/2020) to show how they compare:
Christmas Lottery compared to other lotteries

| Lottery | Average Jackpot Amount |
| --- | --- |
| Christmas Lottery | €15 million |
| Spanish 'La Primitiva' | €12.81 million |
| UK Lotto | £6.65 million |
| French Lotto | €6.04 million |
| Irish Lotto | €4.81 million |