Choose Your Christmas Lottery Numbers
Use the form below to select your Christmas Lottery numbers. You'll need to pick five numbers from 1-50 and one Joker Ball from 1-5. Alternatively, hit the 'Quick Pick' button to have them generated at random for you.
To learn more about taking part, visit the How to Play page.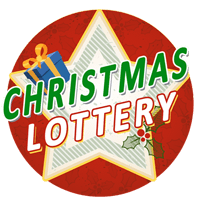 Christmas Lottery Jackpot
Time left to participate:
You have until 18:50 GMT on 25th December to get your entries for the £13.5 million draw. It won't be possible to buy any further entries after the deadline passes, so be sure to get yours early to be in with a chance of winning!
Benefits of Buying Entries Online
The Christmas Lottery is an online only game, which means you can stay safe at home and purchase your entries at any time of the day, up to 18:50 GMT on Christmas Day.
When you buy a Christmas Lottery entry online, it's through a regulated and licensed website, so you know that you're in safe hands. Once you've paid for your entries, you'll be able to view them at any time in your online account. If you have any issues with your account or your entries, there's a Live Chat feature available, where the Support team will be happy to help with any queries that you may have.
Your tickets are stored safely in your online account. This means there's no risk of them being lost, damaged or stolen, as is possible with paper lottery tickets.
Get notified automatically if you win a prize! That's right – you don't even need to check back on Christmas Day to see if you're a winner, you'll receive an email if you land a prize.
Access your account in an instant on any device. Whether you're on a laptop, phone, tablet or PC, you can login to your account in a matter of seconds.
Live Chat support is available from 10:00 – 22:00 GMT for assistance with any queries you may have. You can also get in touch by email, Facebook Messenger or by phone.